Your home is your sanctuary, your castle, your safe space. But sometimes it's also a design nightmare. If your home feels like it could use a refresh, you're not alone. Before you get started, here are 13 home trends that could soon be going out of style.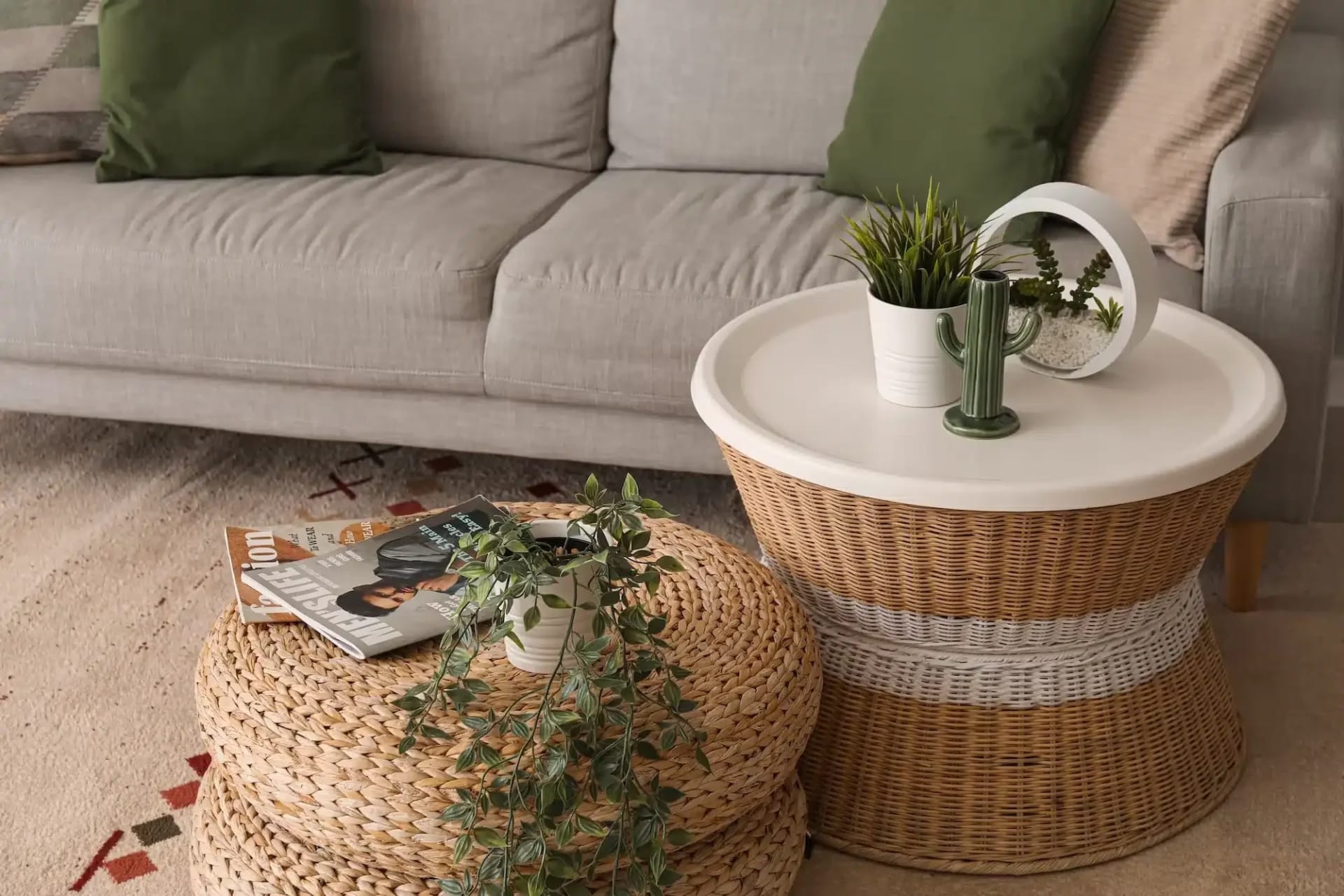 When trends matter
Moving to a new home
is the perfect time to revamp your style. Following trends that include classic pieces is a great way to design not just for the moment but also for the future.
Pitfalls of following trends in home design
Making changes to your home's interior is one of the
hidden costs of home ownership
. The hardest part about following trends in home design is that what looks exciting and fresh one day can quickly appear dated and stale the next.
And if you are actively rehabbing a home to flip it, getting too trendy can ultimately
impact your bottom line
when it's time to put it on the market.
Say goodbye to these 13 home trends
1. Minimalist kitchens
If living at home during the COVID-19 pandemic taught us anything it's that we like to use the spaces we live in. Home design magazines featuring squeaky clean kitchens with bare counters and no life seem impractical and cold. Look for cheerful, useful cooking spaces that have roomy workspaces and tools close at hand (not hidden behind a drawer without a pull).
2. Open floor plans
The pandemic also caused open floor plans to grow out of style. When everyone headed home, families were confronted with the lack of private space in their connected living and dining spaces. They quickly realized that there is such a thing as too much togetherness.
The open floor plan is a classic that might not be permanently extinct, but many people are pressing pause and opting to break their homes into more distinct spaces.
3. Open shelves
Open shelves? Shut it down.
If you're disciplined about what goes on the shelves and ready to dust and clean regularly, open shelves might work well for your home. The rest of us need cabinets to hide our clutter and less pressure to dust weekly.
4. Monochromatic neutrals
The fantasy of an all-white home is great … if you have no children or pets, or if you never plan on wearing shoes or eating in the house. Conventional wisdom also states that homes with a neutral palette are
easier to sell
. While it's true that pale monochromatic palettes are beautiful and clean-looking in the beginning, they are hard to maintain. Even the formerly popular "greige" palette starts to seem dingy with time and wear.
Fortunately, this is an easy transformation to make. Add pops of color with pillows and rugs, and
paint an accent wall
to break up the visual monotony.
5. Maximalism
Overflowing shelves, mix-and-match pattern profusion, and rooms stuffed floor to ceiling with books, paintings, and decor is on the way out. Just as the minimalist color palette is making way for more, maximalist design is paring down to less.
6. Light wood
Light wood provides an airy feeling and a sense of lightness, but it's time to get more grounded. Designers are using more mixed wood tones, including darker species of hardwood. This personalizes a space and makes it feel less off-the-shelf and more bespoke.
7. Disposable furniture
No more fast furniture designed to break within a year or two. Consumers and designers are looking for fewer pieces of better quality.
8. Overly coordinated color schemes
Remember those bookshelves with volumes arranged by color? Say goodbye to this confusing and purely aesthetic manner of shelving books. While you're at it, also bid adieu to matchy-match and color-coordinated furnishings purchased all at once and make way for delightfully clashing single pieces.
9. The TV as the center of the home
Yes, people are still watching TV. No, they don't necessarily need a massive flat screen to be the center of attention in the family room. Consider creating a more conversational vibe with the television as an option when it's movie night.
10. Large leather couches
The Chesterfield sofa has been the height of home fashion, anchoring itself (and its occupants) in any room it appeared. But now the home is lightening up a bit, leaving these heavy pieces in the dust.
But don't put your beloved comfy sofa on the curb just yet. Such a classic piece is bound to come back in style. Use textiles to lighten it up, or consider elevating it slightly to add space underneath.
11. Faux anything
Clever copies of eye-catching designs often tempt designers on a budget. In the end, though, a fake (or reproduction, to be kinder) is not worth its budget price. Save money for the real thing, or get creative with your current pieces.
If you have a bigger budget for furnishings, commission a local craftsman to design a piece or two. Then you have an original design that's perfect for you.
12. Designing a geographically inappropriate home
A beach house in midtown Manhattan? A farmhouse in Detroit? These seem so out of place as to be ridiculous, and most designers agree this geographically inept reign of terror is over.
13. Statement lighting
Remember those huge pendant lamps that took up a room's airspace and provided desperately little light? No? How about the massive chandelier in the
house you just bought
that leaves barely any space for the table underneath it? Drawing a blank?
Possibly because this type of lighting is on its way out. It's just not practical for most homes, often well out of scale to the size of the room. Ironically, removing these large lamps may instantly brighten up the space.
The future of design
Ultimately, home design is a matter of personal taste and style. It's important to create a home that matches your needs, your personality, and your lifestyle, regardless of home trends.
As with all types of design from clothes to cars, if your decor isn't in style now, just wait a few years when the trend comes back around!
*Article courtesy of Realty Biz News